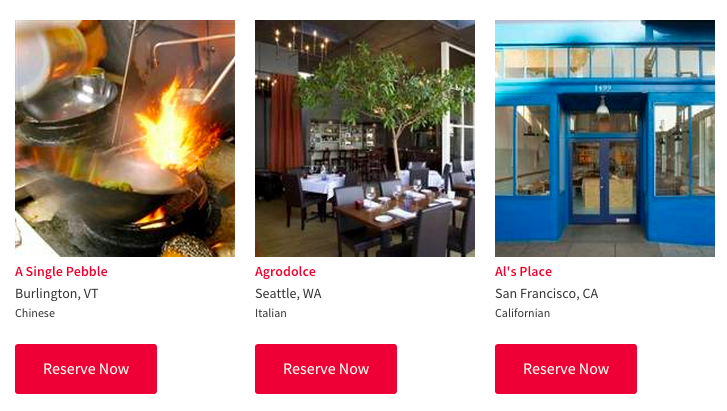 OpenTable, the world's go-to site for restaurant reservations, just released its list of the 52 Best Restaurants for Vegetarians in America, and 21 of them are vegan. The lineup includes a lot of popular, plant-based eateries like Plant Food and Wine in Venice, Calif., Vedge in Philadelphia, Penn., and Sublime in Fort Lauderdale, Fla.
The data was compiled from more than five million restaurant reviews for more than 20,000 restaurants across the U.S. The fact that almost half of the eateries on the list are vegan speaks volumes about people's food choices — and OpenTable's team confirms that there's a definite increase in plant-based interest.
"After speaking to OpenTable's regional teams around the United States, they've noticed an uptick in restaurants serving additional vegetarian and vegan options and commented that it seems to be a 'growing trend,'" Caroline Potter, OpenTable's chief dining officer tells Latest Vegan News. "With a healthy percentage of the winning restaurants opening their doors within the last five years and seven opening in the current year alone, it's clear there is a demand and passion for plant-forward dishes and restaurants."
As far as how the list was created, OpenTable's "data science team" used natural language processing techniques to pinpoint phrases that referred to veg or veg-friendly restaurants. They then sought out all reviews that used these phrases and assigned each restaurant a final score based on three factors: "the percentage of qualifying reviews, a score based on the sentiment expressed in the relevant portion of these reviews, as well as the 'overall' star-ratings associated with these reviews."
"We're a global network of avid eaters, and we love highlighting different cuisines and trends in dining," Potter adds. "When we realized that World Vegetarian Day and Vegetarian Awareness Month were coming up, we were thrilled to shine a spotlight on restaurants where vegetables get the star treatment and at which our veggie-loving diners could easily find delicious, satisfying, and progressive meals."
Click here to check out OpenTable's full list. 
Follow Latest Vegan News on Facebook, on Twitter @LatestVeganNews, and Google+ , and sign up to receive our daily headlines in your inbox here.