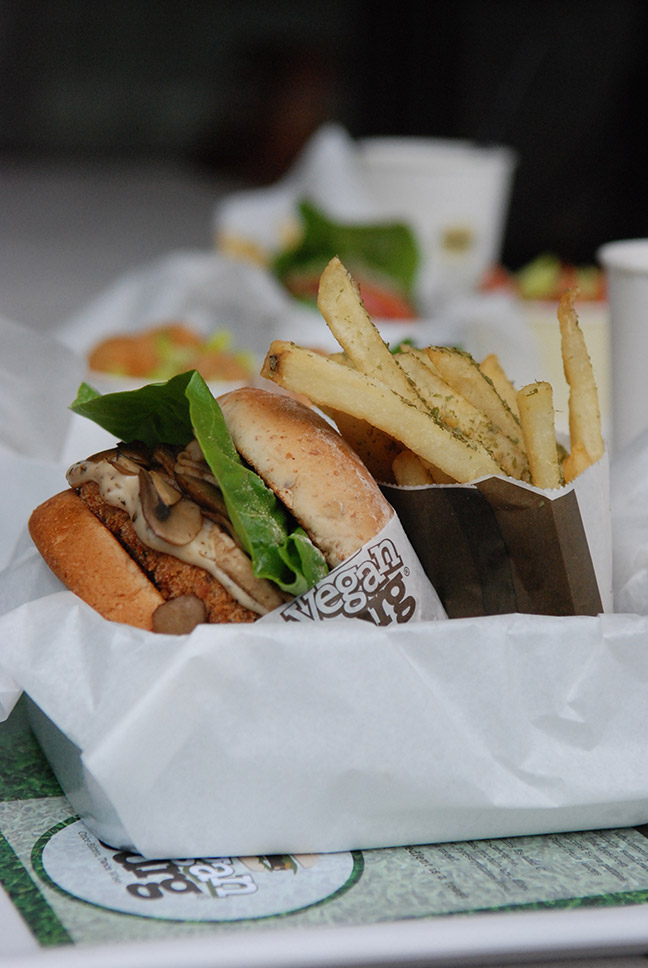 Recently, news broke that VeganBurg, a plant-based burger chain with four locations in Singapore, would be opening its first outpost in San Francisco. As it turns out, the compassionate company has relocated its entire headquarters to the city by the bay, too.
"Our goal is to have a successfully running restaurant in San Francisco,"says Cynthia Riddell, VeganBurg's head of marketing. "San Francisco is our new home with our headquarters here, too. Customers and fans across the nation, something like 18 states, and globally, continually request us, which is really exciting news."
The team thought San Francisco was a "natural market," Riddell tells Latest Vegan News. "Who we are fits so naturally in this city. VeganBurg is an innovative 100% plant-based fast casual restaurant serving tasty vegan burgers with a fresh attitude. We love San Francisco, especially for its value of sustainably sourced produce and historical commitment to love, peace, and equality. There's no better place to launch the new generation of the plant-based lifestyle."
The first location is scheduled to open on November 11, 2015, in the Upper Haight area. As far as how the locale will differ from its Singapore siblings, it'll have a welcome mural with the Golden Gate Bridge, a community tree that the "VeganBurg Brigade" (aka planet warriors) can sign when they visit, and a slightly modified menu, says Riddell. (VeganBurg's Singapore menu includes a whole host of burger varieties, from Hawaiian Teriyaki to Tangy Tartar.)
So how many more locations does the company plan to open after its first San Fran spot? "We want to do good for our planet, so however many locations it takes to encourage and excite the world to choose a plant-based diet."
Sounds like vegan burgers are about to have their moment.
(VeganBurg's San Francisco location is looking for a restaurant manager. If interested, call 415-212-8124 for a phone screening. They're also seeking an assistant restaurant manager, front of house service manager, kitchen manager, cashiers, servers, cook, and kitchen helper. For these openings, mail careers@veganburg.com and specify the position you're interested in and full or part-time.)
Follow Latest Vegan News on Facebook, on Twitter @LatestVeganNews, and Google+ , and sign up to receive our daily headlines in your inbox here.