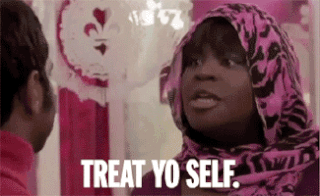 It's Friday, and you deserve to treat yo self. 
Enter Animal Place's Snack Club. It's a monthly subscription service that delivers seasonal vegan goodies (curated by Vegan Republic — the sanctuary's all-vegan store) straight to your doorstep.
Think gummy candy, jerky, chocolate, and all kinds of other deliciousness, no animals harmed!
The vegan snack box is just $25 per month (which is the equivalent of like four Venti soy lattes). Of course, with the snack club you'll get way more for your money than you would at Starbucks — and you'll be helping adorable animals!
10% of profits from the vegan snack box go to support the residents of Animal Place, a 600-acre sanctuary in Grass Valley, Cali.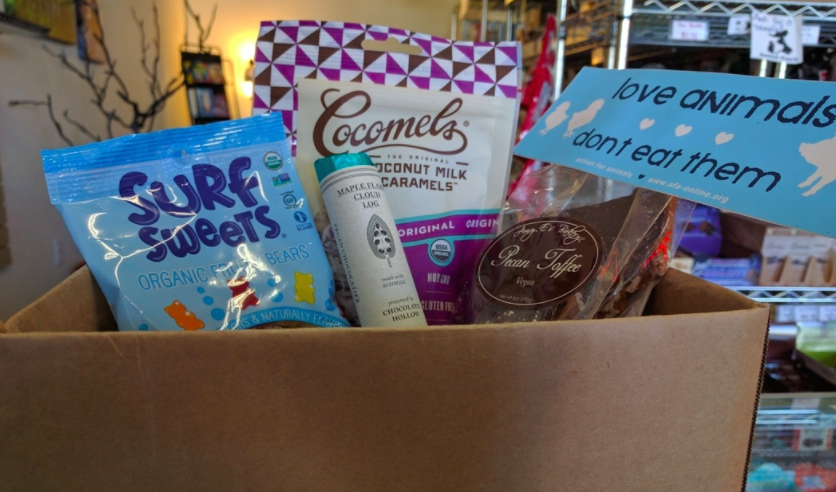 Recent vegan goodies delivered to subscribers include Surf Sweets gummy candy, Primal Strips jerky, No Whey peanut butter cups, Mediterra snack bars, Sjaak's chocolates, Brami lupini bean snacks, Su Mama jerky, Barr Necessities cookies, Mavuno dried jackfruit, and Eli's Earth Bars.
All of which we want to eat right. this. minute.
So order now in time to get the May box — boxes ship on or around the 10th of the month and subscribers are billed monthly on the same day they initially sign up.
Because we all need more vegan snacks in our lives.
You can sign up online and/or follow Vegan Republic via IG. 
Follow Some Vegan Girl's News on Facebook and Instagram for all things plant-based and pop culture.