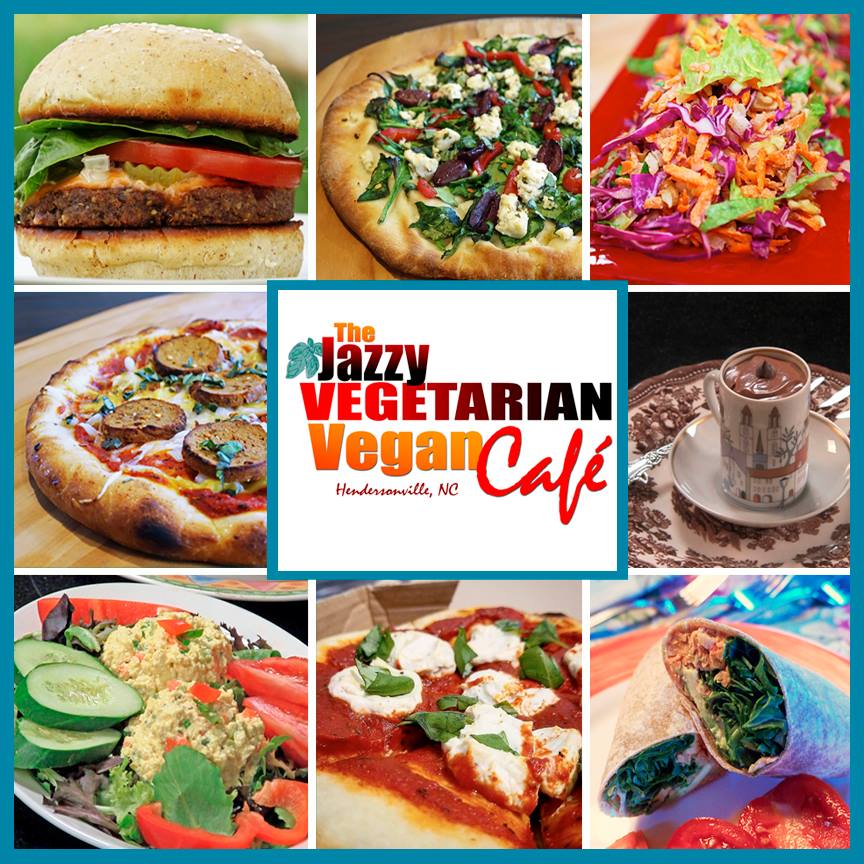 In Hendersonville, NC, (population 13,840) — the "v" word is on everyone's lips.
Since the opening of the all-vegan, animal advocacy-focused Sanctuary Brewing Company (SBC) in 2015, the town of Hendo (as its colloquially known) has become a vegan haven.
Now, the Jazzy Vegetarian Vegan Cafe has opened inside of SBC, and Hendo officially has its first-ever 100% vegan eatery.
The cafe is owned by chef and PBS star Laura Theodore (known as the Jazzy Vegetarian).
The menu consists of crowd-pleasing eats like the Ultimate Jazzy Burger, Classic "Pepperoni" Pizza, Vegan Chicken-less Wraps, Jazzy-V Chili, Nachos Deluxe, a kiddie menu, and all kinds of desserts.
The cafe is open for lunch and dinner (hours vary based on the day/week and are posted on the JV website) and the healthy twists on comfort-food classics pair perfectly with SBC's unique brews like the Bobby Beer Jr. Kolsch, the Hop Pig IPA, and the Scottie's Red ale.
But the cafe isn't all the town has to offer when it comes to eating plants.
Earlier this year, SBC co-owner Lisa McDonald and local influencer Meg Hoke launched the Hendo Supper Club, a group of omnivores and herbivores that has monthly dinner meet-ups at non-vegan restaurants.
The eateries prepare special vegan menus. These events give the chefs a chance to stretch their kitchen muscle and show attendees how delicious plant-based options can be!
In addition, another all-vegan eatery, Garlik Vegan, opened in nearby Horseshoe, NC, several months ago. The uber-popular spot specializes in vegan pizza, baked goods, and sandwiches, salads, and stir-fries.
McDonald also hosts vegan grocery shopping outings for local folks, and nearby eateries have started adding more plant-based options to their menus in response to the growing local demand.
And, Chef Trey Singleton (also a bartender at SBC) hosted a well-attended all-vegan dinner event at a local eatery a couple months back.
Clearly, there's no shortage of vegan offerings in the town of Hendersonville.
This small city is proof: everyone's going vegan, and the world is changing, fast. So plan a trip to the Carolinas, because the plant-based eats are epic and there's plenty of stuff to see.
Jazzy Vegetarian Vegan Cafe (and Sanctuary Brewing Company) is located at 47 1st Ave East, Hendersonville, North Carolina, 28792.