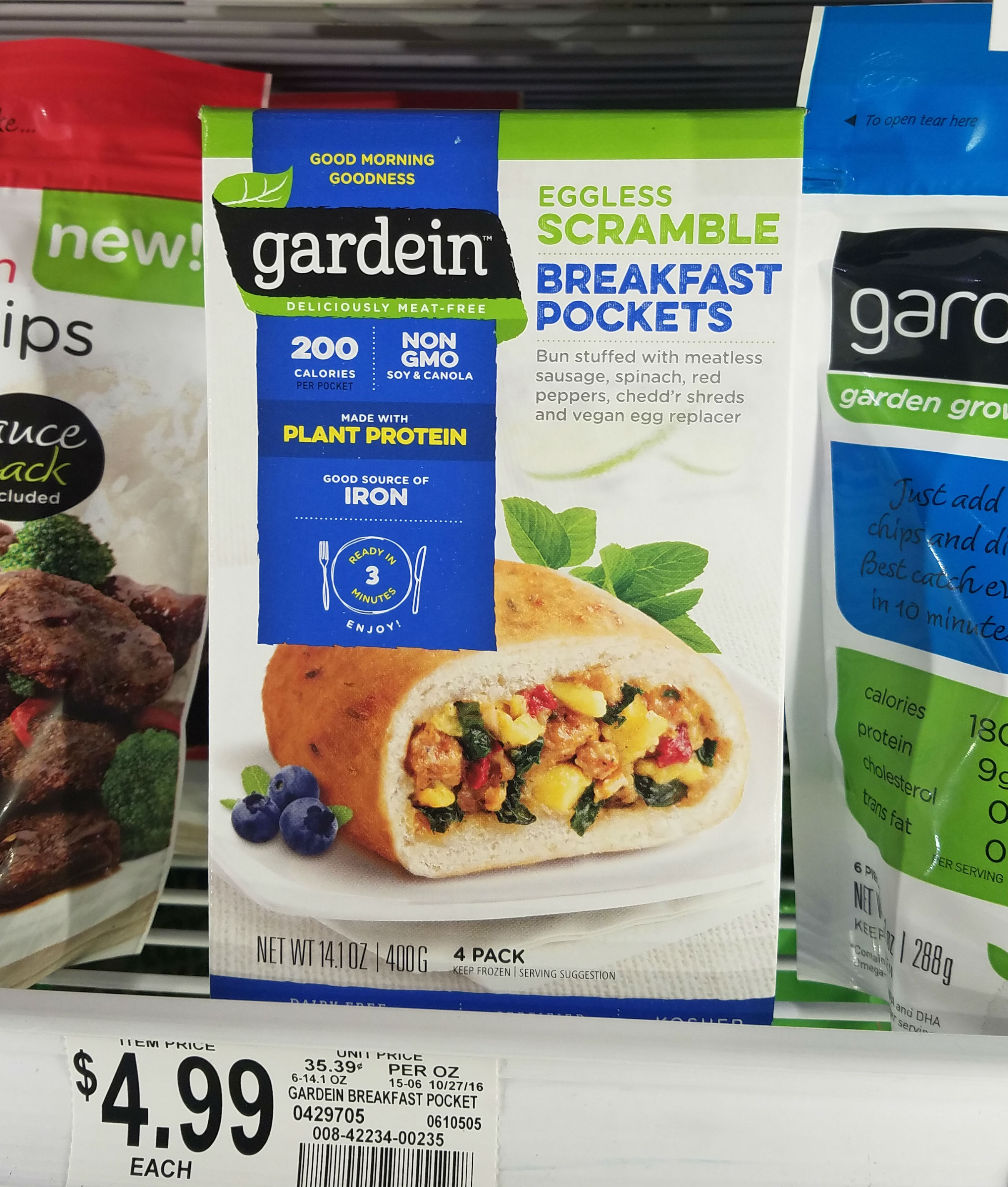 Microwaveable vegan breakfast burritos, anyone? Gardein, faux meat maker extraordinaire, has released a first-of-its kind breakfast pocket complete with a vegan "egg" scramble.
The pockets are frozen, microwaveable, and cook in three minutes. Each bun is stuffed with meatless sausage, spinach, red peppers, cheddar shreds and scrambled vegan egg.
The scramble is the newest addition to the brand's line of pocket foods, and the first breakfast-inspired item. Other pockets available in stores include pepperoni pizza and pulled porkless.
Of all vegan convenience foods, breakfast options tend to be the least prolific, so an easy egg scramble is an exciting addition to mainstream store shelves.
Gardein's website offers a store finder, so eager eaters can enter a zip code and hunt down the pockets in their area. Thus far, they're available in retailers including Publix, Winn Dixie, Ingles, Target, and Raley's, though they're not in every region quite yet.
Follow Latest Vegan News on Facebook, on Instagram and Twitter at @LatestVeganNews, and Google+ , and sign up to receive our daily headlines in your inbox here.