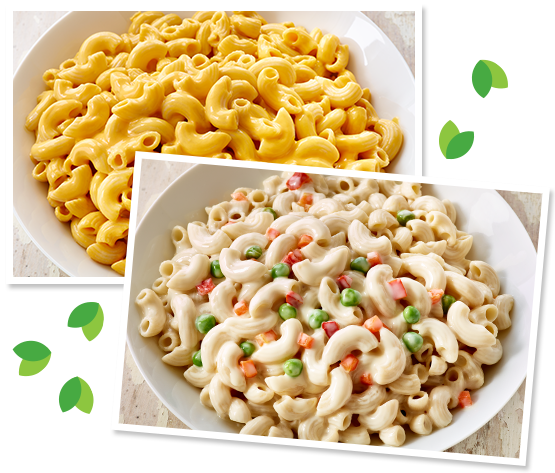 Mac and cheese is the ultimate comfort food, and who better to make a vegan version than the master of dairy-free cheese—Daiya?
The company has released three flavors of its newest product: Cheezy Mac. The creamy concoction comes in cheddar, white cheddar and alfredo.
Unlike most make-at-home mac and cheese brands, there's no powder involved—just a sauce packet. The meals are dairy-free, gluten-free and soy-free, and each serving provides 20% of daily calcium as well as vitamin B12.
The Cheezy Mac is already available in Kroger store locations, including Dillons, FredMeyer, Fry's, QFC, King Soopers, Ralphs and Smith's. If you want to see it in stock at your local grocer, you can download a product request form from the Daiya site.
Follow Latest Vegan News on Facebook, on Twitter @LatestVeganNews, and Google+ .