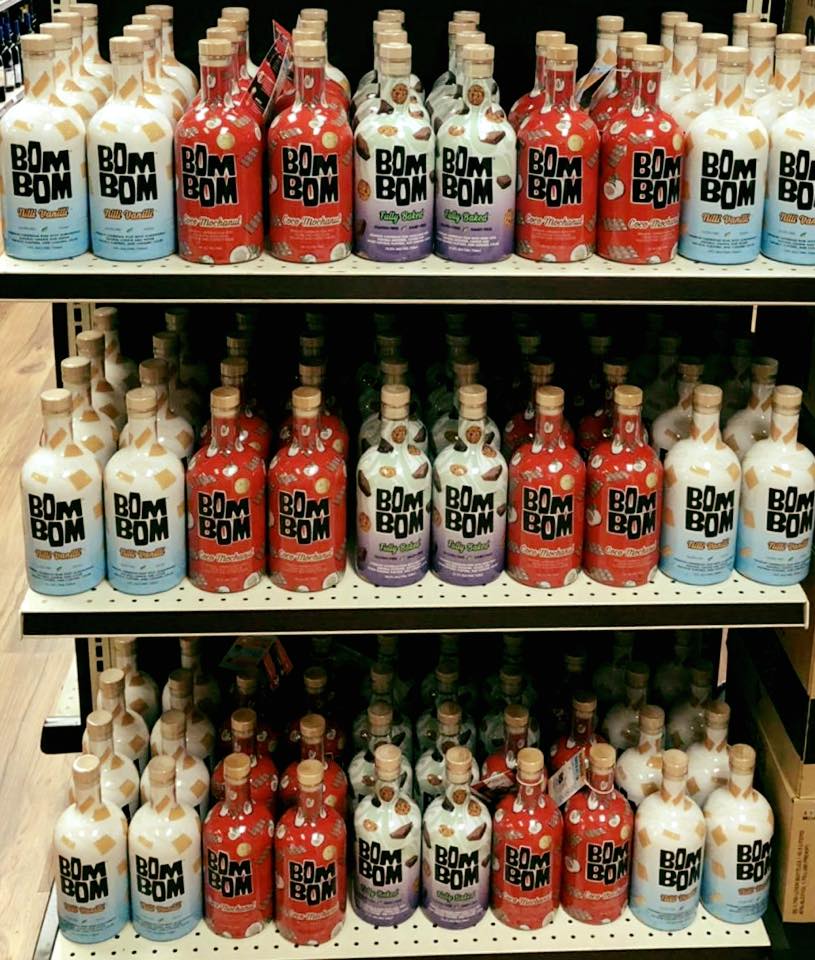 The heat is here, which means it's the season for lounging poolside, drink in hand. My preference is usually for piña coladas, but I'm always willing to switch it up for another sweet, creamy cocktail.
If it's smooth, sugary, and has alcohol in it, I'm basically in.
Enter BOM BOM, a new line of dairy-free liquors in amazing flavors like Coco Mochanut (coffee, chocolate, coconut, and Caribbean rum), Nilli Vanilli (almond milk, cookie, and Caribbean rum), and the just-released Fully Baked (brownie, cookie, hemp milk, and Caribbean rum).
While it's awesome that Bailey's now makes an almond milk liqueur, BOM BOM is clearly taking it to the next level with its dessert-inspired flavor choices. Imagine a melted Mounds bar (YUM), and you'll get the idea behind these treats.
Nillii Vanilli was even rated the best cream liquor of 2017 by the International Review of Spirits. And that's going up against regular dairy! Cow's milk is so 2007.
With these liquors, there's no need to mix a ton of ingredients in order to make the perfect drink. You just add ice and blend. The website has a bunch of recipes, if you need party-time inspiration.
Check out the BOM BOM store locator to see where you can buy this deliciousness near you, or ask your favorite liquor store to start selling it!
So grab your Vitamix, some vegan Reddi Wip, and a Yeti cup. Summer has officially started.
Follow Some Vegan Girl on Facebook, Instagram, and Twitter for all things plant-based and pop culture.